Lightstreams ahead of the rest!
Michael is the Founder and CEO of Lightstreams, a blockchain protocol for greater dApp speed and privacy.
He takes issue with the hype surrounding blockchain technology as a one-size-fits-all approach, and believes that we should view distributed ledgers as part of a suite of complementary technologies that can be used to usher in the advent of a decentralized internet. Consequently, central to this belief is the need for a combination of distributed off-chain storage, to enable cheap storage of files and privacy that is otherwise non-existent on a public ledger.
Lightstreams
Help build tomorrow's Blockchain applications today!
"Lightstreams truly revolutionises the manner in which information flows. By using, blockchain and decentralised storage together puts individuals back where they belong – in the driving seat. " Diginomica.
Free Stuff!
Contact us if you would like to ask us any questions, because we'd love you to challenge us to improve our ideas or would like to participate in future podcasts. Add comments too below, we're trialling Disqus.
Likewise ping us with your best question and the Blockchain Show Team will send our favourite FREE Stuff.
Find any of the Team at an event – say hello – and as a result you can win some more stuff.
Remember! Keep your Crypto safe with a hardware wallet
Check out our Crypo-Gear Page for help with that.
Our Sponsors
And also – this week's episode is brought to you by LXDX.co
LXDX is a digital asset exchange platform that delivers the high-performance professional traders desire, coupled with the security and compliance required by institutional investors.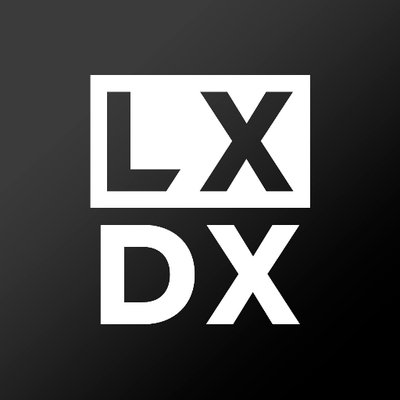 Contact us
Modesty section
Because we rarely like to blow our own trumpet – therefore it's really nice when someone does it for us…
You will be pleased to know we have been confirmed by Upfolio to be in the Top 100 influencers around blockchain, globally.
We also recommend checking out some of the other fine Podcasts on the list.
We were also recently rated by 101 Blockchains as one of the Top 5 Podcasts to Follow in 2018 and by Crypto Radio as one of the 12 best Podcasts to follow
Finally The Blockchain Show was selected by Feedspot as one of the Top 25 Cryptocurrency Podcasts on the web.